These days there are many content marketing tools (free and paid) you can use to improve your content marketing strategy. These tools will help you to find the keywords that your potential buyers are using. Also, you can find which topics are best for your target audience.
Content Marketing Tools: Tips to Improve Your Strategy
Here are some tips and tools about how to improve your content marketing strategy.
BuzzSumo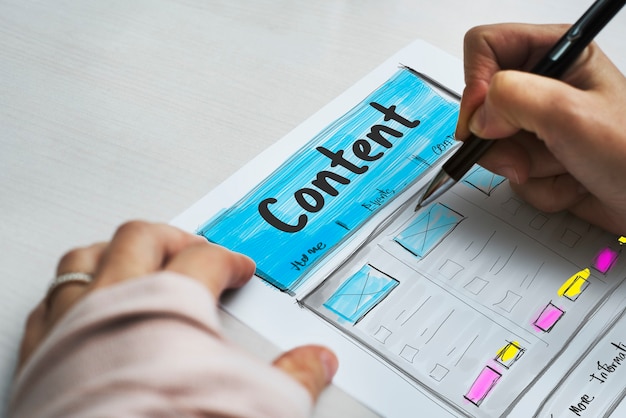 BuzzSumo is a great tool for content marketers. You can identify what content and keywords are working well and which channels are driving social sharing and engagement.
The results you get can generate more ideas about content creation.
Feedly
With Feedly, you can find interesting content pretty fast. It's a great tool to stay up-to-date on the latest news in your industry and to see how much social sharing each piece of content is getting.
With a Pro account, you can schedule and share posts with Hootsuite or Buffer.
Quora
Quora is a useful online community for content marketers to use and find out what kinds of questions their target consumers are asking for blog inspiration. Many people are using Quora every day to find answers to their queries.
Twitter
Twitter is a great social media platform. Also, you can use Twitter as a tool to see which topics are trending and hashtags that are relevant to your industry and target audience.
Flipboard
Flipboard curates and showcases content from various trusted sources and websites based on the topics you like. You have the option to save the content you like and you can read it later.
Hootsuite
Hootsuite is the top tool for social media scheduling and sharing. You can manage all your social media accounts, monitor hashtags, respond to mentions all in one place.
Sprout Social
Sprout Social is a social media management platform. It allows marketers and businesses to manage social sharing, engagement, and communications across Twitter, Facebook, LinkedIn, Instagram, etc.
The platform provides social media analytics tools to measure your performance.
Buffer
Buffer is a popular social media scheduling tool that helps you find your most optimal times to share your content. You can get the most out of every post. With the paid plans, you can add RSS feeds to find and mark content you want to share and add them to your queue.
Outbrain
Outbrain is a content promotion tool that promotes your content across a wide network to help you to reach your ideal or target audience. Also, it has an analytics dashboard that allows you to track and optimize your campaigns.
SEMrush
SEMrush is a great tool you can use to track keywords (organic search and paid campaigns). Also, you can use the tool to measure the performance of your website and get insights into your competitors' digital marketing strategies.
Keyword Finder
Keyword Finder helps you find the long tail, low competition, keywords to create a successful SEO strategy and improve your content marketing plan.
Keywordtool.io
keywordtool.io is a great tool because it allows you to enter your keyword and see top-related searches. But it also allows you to view questions and also to see top keywords and questions on YouTube, Bing, and also mobile app stores.
Google Alerts
Google Alerts is a news service that works like a search engine. You can set up an alert for topics and keywords you like to learn about. Google Alerts searches news sites, blogs, and web pages all over the world, filters them, and emails you the related articles, publications, and blog posts.
Also, you can choose the frequency at which you'll receive notification emails.
Answer the Public
Answer the public is a very popular site. All you have to do is to choose your language and country, enter your keyword, and click the button. Then Answer the Public shows you what questions your audience is already asking.
It will give you an idea of your content's title and it will help you to generate more organic traffic.
Make your research to find more tools and tips. But it's important to take action now! Create a successful content marketing strategy to generate more traffic and leads for your business!